Success Stories
It's the stories…it's the people…it's the way God works in their lives…
The stories from Freedom Session Graduates will inspire you to take this amazing journey and / or launch one in your area.
The stories from Freedom Session Hosts (formerly Facilitators) will encourage you to consider Hosting a FS Small Group at your church or in your home.
The stories from pastors who offer Freedom Session in their churches may your pastor consider making Freedom Session a normative part in your church's discipleship strategy.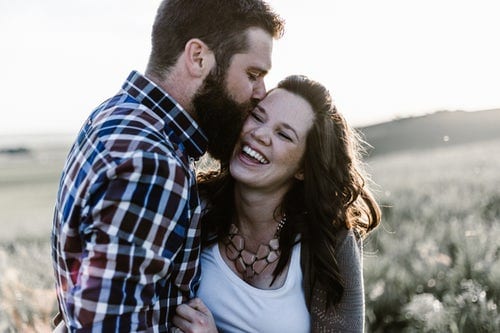 Lead Pastor's experience after taking Freedom Session.
Ken interviews Pastor Chris DeMonye, Site Lead Pastor at Village Church after his experience taking Freedom Session in a pastor's only group.
One of the most important roles of the church leadership is to cast a vision that Freedom Session is for everyone. There are few better ways than to lead by example.
Another way is to position Freedom Session as a normative step in the discipleship process. This multi-site church has taken over 3000 people through Freedom Session over the last seven years.
Freedom Session on perfectionism, depression & anger
People often associate a ministry like Freedom Session with pornography, past traumatic experiences and compulsive behaviors. Of course, FS deals with these important issues.
But what about perfection, people-pleasing, depression and anger? Listen to Nettie's story and see how Freedom Session can bring healing in these areas.
Christians aren't immune from personal challenges and difficulty. Experiencing the life Jesus promised is a process. Freedom Session provides a roadmap for the journey. And Freedom Session is for everyone.
Freedom Session impacts life, family and future.
Men have few opportunities to meet with other men and process some of their losses, mistakes and broken relationships. Instead, they find ways to escape pain and avoid conflict rather than dealing with it. Freedom Session can help your church offer a meaningful journey that uncovers unhealthy coping patterns and, more importantly, provides the tools to change course and walk in truth.
Listen to Aaron discuss the impact Freedom Session had on his life, his family and his future.
Helping others find freedom and healing
Freedom Session has potential to become a powerful discipleship and leadership training engine for your church.
Listen to a few FS grads who decided to give back by hosting / facilitating a FS Small Group and the impact this has made in their lives.
With updated Teaching and Mid-week Mentor videos, we've made hosting your own small group easier than you think.
Freedom Session impact on men
Alex, an Emergency Room physician, took Freedom Session and has now organized his busy life to include leading other men through the same process.
Men haven't typically been given opportunity to connect with other men and "do life" at the level Freedom Session offers. It's time for a change!
Hear Alex's story. Then consider hosting your own FS Small Group. You can do this. We're here to help.
Village Church, Surrey BC
Mark Clark – Lead Pastor
I've watched Freedom Session transform hundreds of people's lives with my own eyes making them freer, authentic and leaps and bounds more mature in Jesus. I'll always remember the first time I met someone who had gone through Freedom Session. As she shared her story with me, I walked away and said the way she came out of that is just radically different than others I've seen. This thing is different!
People's Church, Toronto ON
Dr. Warwick Cooper – Counseling Pastor
Freedom Session is more than a program. It is designed to facilitate life change in individuals who are searching for a way out of the bondage of sin in many areas. I have spent time with Ken and found his passion in this area to be unequaled. I so appreciate his personal commitment to make this work in the life of the local church. Freedom Session has impacted our entire church and community greatly.