Freedom Session is discipleship...
…a proven healing-discipleship journey for people who are ready to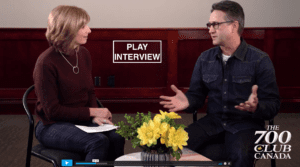 look honestly at how they deal with life's challenges and discover the abundant life God intended them to live.
Those who complete Freedom Session consistently describe it as the most significant growing experience in their Christian journey.
Freedom session offers practical strategies to deal with real issues such as pornography, broken relationships, sexual woundedness and abuse, depression, anger, fear and various forms of addiction. Beneath these "symptoms" is most likely a wounded and empty heart, looking for hope and meaning.
As Jesus heals the heart, unhealthy and destructive ways previously used to escape the pain become less and less attractive. Shame loses its grip and the lies that once sought to destroy are replaced by God's truth and the practical skills to live accordingly. This is the pathway to true and lasting freedom.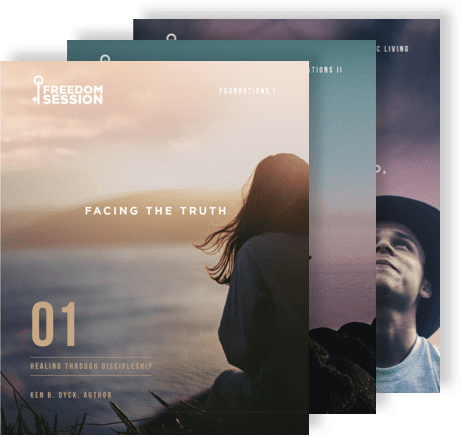 Who is Freedom Session for?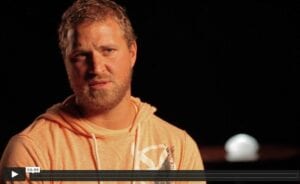 Freedom Session has proven effective for men and women from every walk of life, every economic level and virtually every area of woundedness. It is effective for those with little church experience and those who've attended church their entire lives.
We've all been broken to some degree – trauma, failure and disappointment… And we all need a measure of healing. Life is too short to settle for pretending, burying or masking pain with destructive habits and unheathy coping strategies. Freedom Session is for those ready to rise above their hurts and their past to embrace the purposes for which God created them.
Effective discipleship involves leading an authentic and examined life.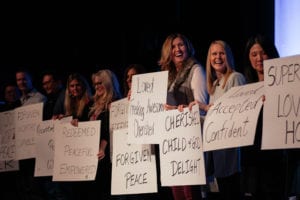 Therefore, emotional and relational healing should be considered a normative step in every Christian's discipleship journey. Freedom Session is likely for you!
Freedom Session is a journey, a proven pathway divided into three equally important stages. Foundations will start you on your journey. Authentic Living continues the story.
Foundations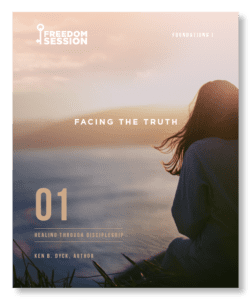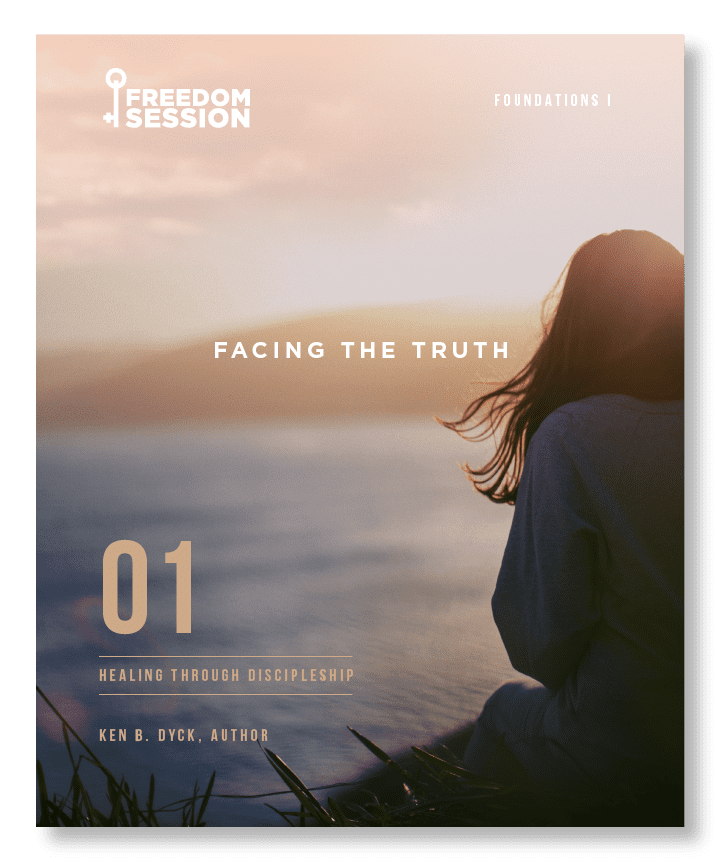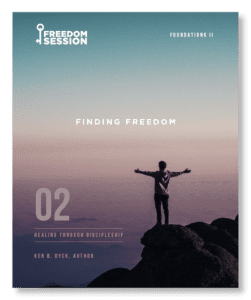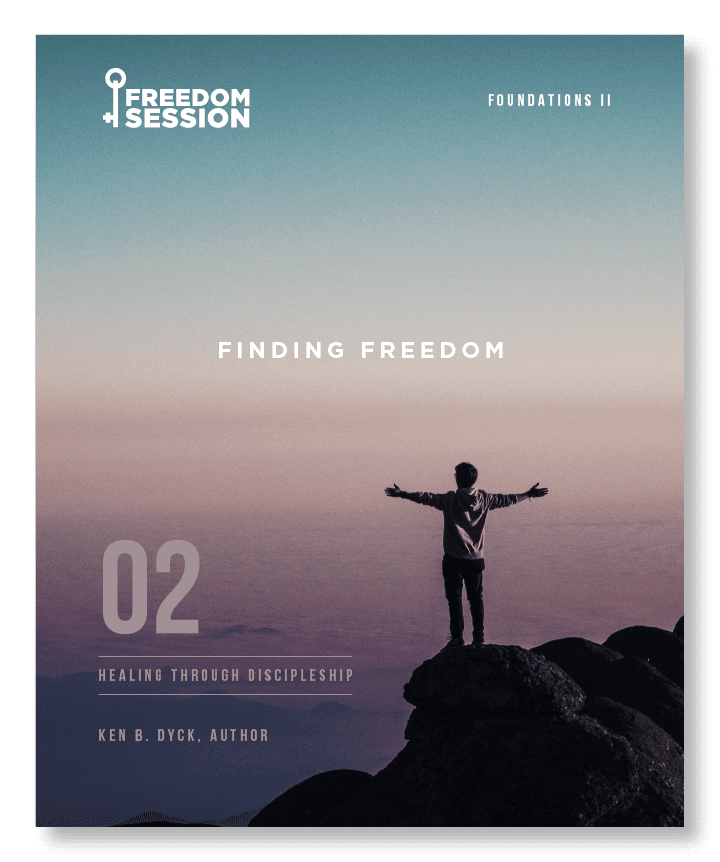 20 weeks – Workbooks 1 & 2
This is the foundational component of Freedom Session where participants explore and find freedom from the past – pain they've experienced, pain they've caused, resentment, guilt, shame and lies. As healing occurs, false beliefs and unhealthy behavioral patterns are broken.
Foundations includes two 10-week units: "Facing the Truth" and "Finding Freedom."
Authentic Living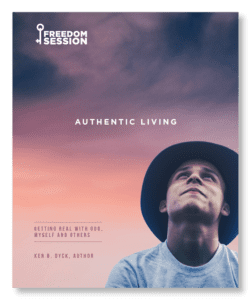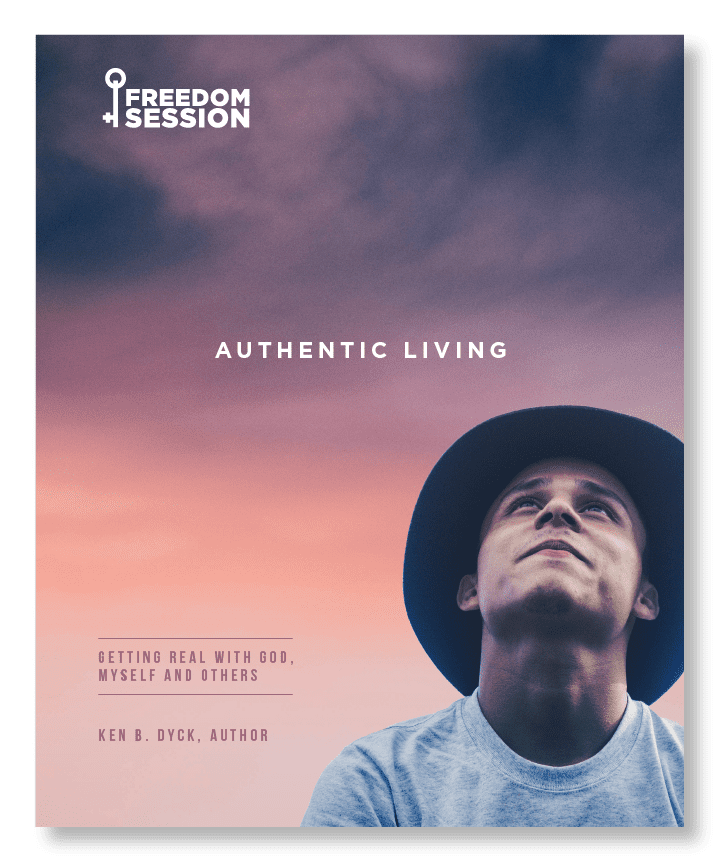 8 weeks – Workbook 3
Authentic Living continues the freedom journey by applying the same tools learned in Foundations towards present pain/conflict and future challenges. New habits are formed. A God-inspired vision is birthed and a plan to live it out established.
Over 90% of churches running Freedom Session Foundations offer Authentic Living as an immediate and expected follow-up.
Life Journal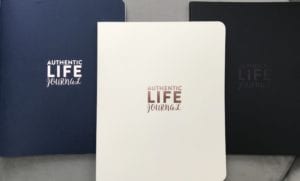 90 days – Self-Directed Discipleship
The classic Authentic Life Journal helps individuals deepen their personal relationship with the Holy Spirit over a period of 90 days. Included are our favorite Freedom Session life tools, a prayer record journal and a proven structure for meaningful accountability triads.
While originally designed for Freedom Session "alumni," churches are using the journal as a basic discipleship tool for all followers of Jesus.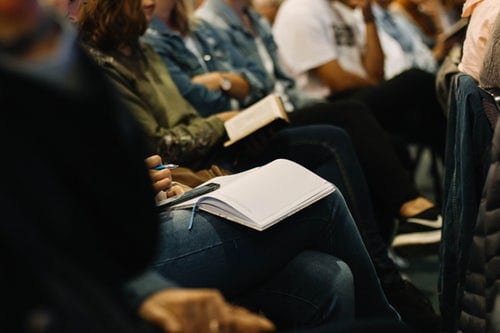 Why People need FS
Twenty percent of marriages end in divorce; 1 in 4 women and 1 in 7 men have been sexually abused; pornography enslaves our men and women. Low self-worth is epidemic; depression is on the rise as is workaholism, food addiction, eating disorders and a deep sense of angst that something is missing.
People are hungry for the abundant life Jesus promises. We need to break down the gospel and practically apply biblical truth in the areas our people are dealing with. Freedom Session equips churches and individuals to do this, and do it well.
"Freedom Session is more than a program. It is designed to facilitate life change in individuals who are searching for a way out of the bondage of sin in many areas. I have spent time with Ken and found his passion in this area to be unequaled. I so appreciate his personal commitment to make this work in the life of the local church. Freedom Session has impacted our entire church and community greatly."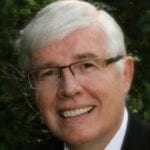 "Ken Dyck, author of Freedom Session, is a trusted friend and respected ministry leader, deeply committed to Christ and seeking to live his life with authenticity and courage. He is an effective and sensitive communicator of the gospel and has a discipleship message that our churches desperately need to hear. Freedom Session is a thoroughly Christ-centered ministry. I have personally witnessed the life transformation that happens in people who commit to the Freedom Session journey and I recommend it widely."

Freedom Session helps every Christian cooperate with the Holy Spirit to get to those hidden places in our lives that need to be redeemed and cleansed so that the fruit and gifts of the Spirit can freely operate in our lives. I can personally see Freedom Session benefiting many, many people in the body of Christ.

Take Freedom Session
Are you ready to rise above the past and unlock your freedom? Are some of your habits destroying the relationships you care about? Join others and find the courage to let go and discover the life God designed you to live. It's time for YOU to take Freedom Session.
Run Freedom Session
Are your ministry strategies adequately addressing the issues your people are wrestling with? Do you hear regular testimonies of God healing relational and personal pain? Are you equipping others to minister freedom and healing? Let us help you launch or host Freedom Session in your church, living room…even online. Freedom Session is effective in a centralized or small group format. Online Freedom Session small groups have become popular during the recent Covid-19 health crisis.