Getting Real with God, myself and others
Authentic Living is an eight-week course that equips you with practical tools to continue your journey of wholeness. It starts with learning to recognize and respond to the voice of the Holy Spirit. With His guidance, you will learn to process current disappointments, tension and conflict in a healthy way. Finally you will discover a God-inspired vision for your life. Some prefer to stretch the course into twelve weeks to give participants more time to work through some of the exercises.
Authentic Living was initially written as a follow-up course to Foundations. It can also be used as a stand alone course for those who've not taken Foundations but are willing to dig deeper into the heart issues necessary for true discipleship.
(Note: Most churches offering Authentic Living also offer Foundations I & II. For this reason, and our desire to help you make the most of Freedom Session, each of our Ministry Kits includes Teaching Videos for both courses and the corresponding workbooks.)
GETTING REAL: Authentic Living is a life-changing journey during which you will:

* Learn to hear and respond to God's voice through Bible marking / journaling
* Establish personal values and priorities
* Address character defects that hinder your growth and negatively affect your relationships
* Develop an authentic life plan and the accountability to see it through
* Create a Temptation Journal and break the cycle of defeat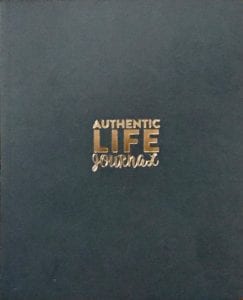 * Learn to resolve internal and relational conflict
* Define and implement healthy boundaries
After completing Authentic Living, continue your freedom and healing journey with a 90-Day Authentic Life Journal. Click on either image for purchasing details.