Getting Real with God, myself and others
Authentic Living is an eight-week program that equips you with practical tools to continue your journey of wholeness. It starts with learning to recognize and respond to the voice of the Holy Spirit. With His guidance, you will learn to process current disappointments, tension and conflict in a healthy way. Finally you will discover a God-inspired vision for your life.
Authentic Living was initially written as a follow-up course to Foundations. It can be also used as a stand alone course for those who've not taken Foundations but are willing to dig deeper into the heart issues necessary for true discipleship.
(Note: to date, 100% of churches offering Authentic Living also offer Foundations so, for simplicity, we sell the teaching videos together, along with leadership briefings in the Freedom Session COMPLETE and ESSENTIALS Ministry Kits.)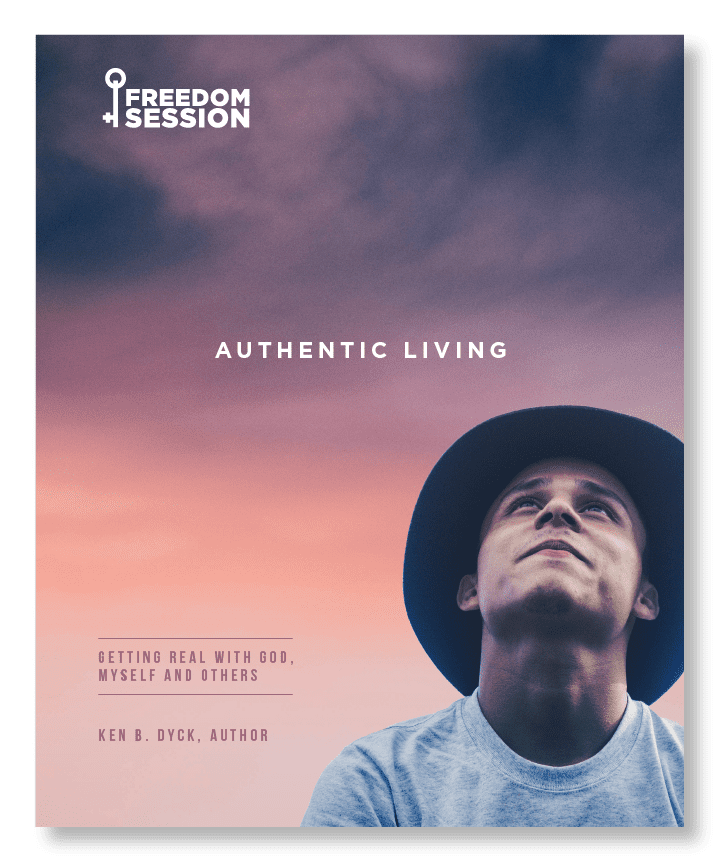 Getting Real
Authentic Living is a life-changing course during which you will:
Learn to hear and respond to God's voice through Bible marking / journaling
Establish personal values and priorities
Address character defects that hinder your growth and negatively affect your relationships
Develop an authentic life plan and the accountability to see it through
Learn to resolve internal and relational conflict
Define and implement healthy boundaries
And more
12 steps of Freedom Session
Foundations I & II take you through Steps 1-9.
Authentic Living continues your journey through Steps 10-12 during which you develop a personal relationship with the Holy Spirit and apply the principles you learned in Foundations to all areas of life. He will be your guide as you learn to take responsibility for shortcomings, develop integrity and leverage the freedom God has given you by serving others and sharing your story.
To view the complete 12 Steps of Freedom Session…
Take Freedom Session
Are you ready to unlock your freedom and get past your past? It starts by taking an honest look at your baggage, finding the courage to let go and taking a positive step down a better path. It's time to live. It's time to take Freedom Session.
Run Freedom Session
Are your pastors noticing an increase in counselling requests? Is your waiting list at a current high? God has used Freedom Session to set thousands of people free from their issues. Learn more about launching our proven healing-discipleship ministry in your church.