Meet the team
In 2009, a small group of Freedom Session grads sensed God wanted to expand Freedom Session across North America and beyond. Freedom Session International (serving Canada) was birthed and later Freedom Session USA. Both share the same three-fold purpose:
Inspire, train and equip churches in North America and beyond to offer effective, healing-discipleship ministries.
Create and/or distribute Freedom Session materials into recovery homes, prisons, church plants with limited resources and/or ministry training schools.
Translate and distribute Freedom Session materials into other languages / cultures in North America and around the world.
We'd like you meet our team.
Please also consider supporting our ministry with a one time generous gift or monthly support.
Canadian Director:
Caroline Georgieff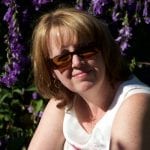 Caroline has experience in the marketplace, parachurch and church ministry positions and a first-hand experience with launching Freedom Session in an established church.
Caroline joined our team in 2017 and is the first contact for Freedom Session Canada and Freedom Session International. She is available for coaching Freedom Session directors and various speaking engagements.
Caroline and her husband, Jim, enjoy relaxing with family and friends over a meal or cup of tea. They are crazy about their adult daughters and son-in-law's, and a new puppy named Kaishou.
USA Directors:
Chris and Crystal Pettit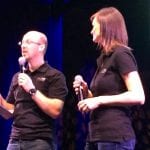 Chris and Crystal first registered for Freedom Session during a low point in their life and marriage. God met them profoundly and they have led Freedom Session in their local church for the past five years.
They joined our team in 2015 and in 2018, established Freedom Session USA. Chris and Crystal are available for Freedom Session coaching and speaking engagements. Chris is also an anointed worship leader.
They have two amazing daughters – Ceci and Julia and enjoy family vacations and swimming parties with friends.
Vancouver Island Directors:
Bob and Brenda Gole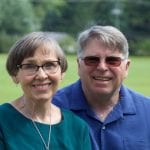 Bob and Brenda directed Freedom Session in their home church for 10 years before moving into semi-retirement. They love island life and the impact Freedom Session has had on their marriage, church and family. They joined our team in 2017 and volunteer their time to help pastors launch Freedom Session ministries on Vancouver Island and northern BC.
Executive Directors:
Ken and Bonnie Dyck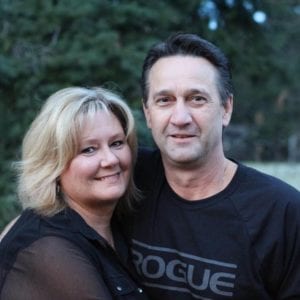 Ken and Bonnie serve in full time pastoral ministry as well as the Executive Directors of Freedom Session International and Directors with Freedom Session USA.
Please contact the appropriate Directors in your location (see above).
If Ken or Bonnie need to respond directly, your email will be forwarded to them. To request Ken to speak in your church or ministry, please inquire.
Treasurer/board director:
Leigh-ann Harris
Leigh-ann began directing Freedom Session in her home church in 2005 and, along with her husband Steve, were founding members of Freedom Session International. Leigh-ann and Steve continue to serve in their local church where Leigh-ann is also on staff.
Board Director:
Gord Cleasby
Gord is a founding Director of Freedom Session International and brings a long-time business / media experience to the team.
He experienced Freedom Session personally and is committed to both encouraging and supporting its expansion.
Mailing Addresses:
in Canada:
Freedom Session International
c/o Leigh-ann Harris
#120 – 5501 204 Street
Langley, BC V3A 5N8 Canada
info@freedomsession.com
CRA Charity#: 82866 8699 RR0001
in United States:
Freedom Session USA
c/o Chris & Crystal Pettit
3480 Stikes Drive SE. Lacey
Lacey, WA 98503 USA
info.US@freedomsession.com
charity EIN: 83-1809349
Our Statement of Faith:
Is available upon request via email.