Meet the Team
In 2009, a small group of Freedom Session grads sensed God wanted to expand Freedom Session across North America and beyond. Freedom Session International (serving Canada) was birthed and later Freedom Session USA. Both share the same three-fold purpose:
Inspire, train and equip churches in North America and beyond to offer effective, healing-discipleship ministries.
Create and/or distribute Freedom Session materials into recovery homes, prisons, church plants with limited resources and/or ministry training schools.
Translate and distribute Freedom Session materials into other languages / cultures in North America and around the world.
We'd like you meet our team.
Please also consider supporting our ministry with a one time generous gift or monthly support.

WORK WITH US!
We are looking for an energetic, passionate and creative Marketing Specialist to join our expanding team. If you have (or are) taking Freedom Session and have a desire for others to experience the life Jesus died to offer us…we may be looking for you! For more info, check out our Marketing Specialist Job Description.
Canadian Director [Interim]:
Bonnie Dyck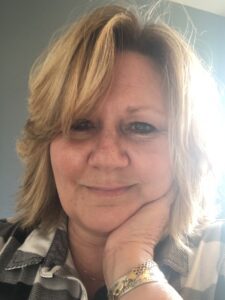 Bonnie (Ken's wife) has played an integral role in their 32 years of pastoral ministry and 20+ years of Freedom Session, serving as conceptual / content editor, testimony content coordinator and director of communications. She is currently fulfilling Canadian Director responsibilities while Caroline is on leave.
Bonnie enjoys meaningful conversations, passionate prayer and a growing relationship with the Holy Spirit. She and Ken enjoy this season of serving / travelling together in ministry and being active in the lives of their four grandchildren.
email Bonnie or call @ 236.988.3366
USA Directors:
Chris & Crystal Pettit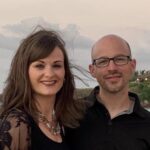 Chris and Crystal first registered for Freedom Session during a low point in their life and marriage. God met them profoundly and they have led Freedom Session in their local church for the past five years.
They joined our team in 2015 and in 2018, established Freedom Session USA. Chris and Crystal are available for Freedom Session coaching and speaking engagements. Chris is also an anointed worship leader.
They have two amazing daughters – Ceci and Julia and enjoy family vacations and swimming parties with friends.
email Chris & Crystal or call @ 360.788.3811
Spanish Translation Team Leader: Jessica Galvin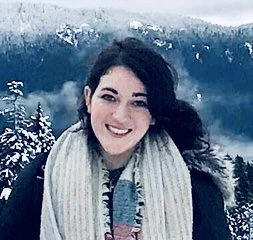 Jessica leads the team of quality volunteers who are translating Freedom Session into Spanish – Conociendo Libertad.
She (and her husband Abner) are key leaders in the Spanish ministry of a growing local church and will be helping us with the Conociendo Libertad video teaching release. They will also assist us in the production of Spanish video testimonies. email Jessica
Treasurer:
Lianna Nevraumont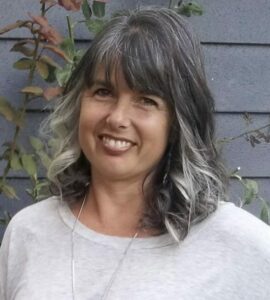 Lianna Nevraumont (and her husband Pat) were part of a core church planting team with Ken & Bonnie in 1998. They reconnected in 2020 and, when the FSIM Treasurer role came open, Lianna volunteered.
Lianna brings administrative skills. a deep passion for prayer and a servant's heart.
She understands confidentiality and the importance of bookkeeping integrity. email Lianna
Small Group Strategist: Karol Pape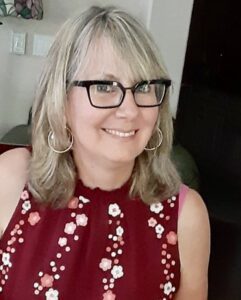 Karol has been directing Freedom Session at her local church since 2016. In 2020, she retired early from a management role at a local university to focus on serving others.
Karol loves to show how easy it is for anyone to host a Freedom Session Small Group in their home or online with our updated teaching videos.
Karol is married to Rodger and they have two young adult sons. She enjoys traveling and spending time in her garden. email Karol
Digital Strategist:
Isaac Wiebe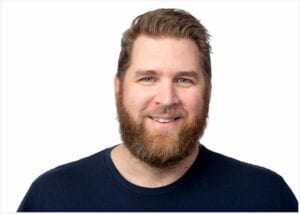 Isaac is one of those guys who is given a 20,000 foot digital or technical challenge and mulls it over while riding his motorcycle…until the solution is clear.
Isaac works full time in his local church and joined our team during the Covid-19 crisis to help us find solutions to the new normal. One of his top priorities is to minimize any hindrances or barriers to others finding freedom and healing through Jesus.
Graphic Design:
Nicole Martens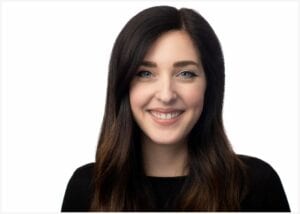 Nicole is responsible to reflect the heart of Freedom Session in our printed, digital and online materials. Ken & Bonnie met Nicole while Ken served on the pastoral staff where Nicole continues to work full time.
Nicole took Freedom Session as a participant in 2020 and has sort of evolved into a FSIM team member "on call" with us. She is an expert in creative graphic design and editing. She has a servant's heart and is always up for a challenge.
Canadian Director:
Caroline Georgieff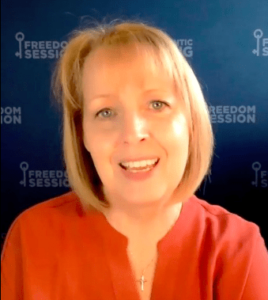 Caroline has experience in the marketplace, parachurch, church ministry positions and first-hand experience with launching Freedom Session in an established church.
Caroline joined our team in 2017 but is currently on medical leave.
Caroline and her husband, Jim are dog lovers with two of their own. They enjoy relaxing with family and friends over a meal, a cup of tea or a walk (dogs included of course) and treasure every moment with their adult kids.
Executive Directors:
Ken & Bonnie Dyck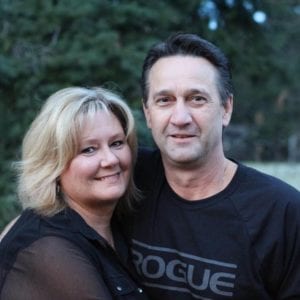 Ken and Bonnie are the authors and face of Freedom Session International, providing visionary leadership to the Canadian and USA and Spanish Freedom Session teams.
With 32 years in active pastoral ministry, Ken is a sought out preacher / speaker for leadership conferences, men's events and anything related to healing-discipleship (FS). Bonnie is currently serving as Interim FS Canadian Director and continuing her work on a new prayer approach for loved ones not following the Lord.
To request Ken to speak in your church or ministry, please inquire.
To connect with one of our team. please contact the appropriate Directors in your location (see above).
Marketing Specialist
This could be you!
We are looking for a creative, energetic and experienced Marketing Specialist who is excited about sharing our message that salvation includes spiritual, emotional and relational healing.
Looking forward to hearing from you.
Board Member / Director:
Bob Gole
Bob and his wife, Brenda, directed Freedom Session in their home church for 10 years before moving into semi-retirement. They joined our team in 2017 and helped launch multiple Freedom Session ministries in Western Canada. In 2020, Bob more fully retired but continues his role on the FSIM Board of Directors.
Board Member / Director: Gordon Cleasby
Gord is a founding Director of Freedom Session International and brings a long-time business / media experience to the team. He has personally experienced Freedom Session and is committed to encouraging and supporting its expansion in North America and around the world.
Mailing Addresses:
in Canada:
Freedom Session International
#33038, 11198 – 84 Avenue
Delta, BC V4C 8E6
info@freedomsession.com
CRA Charity#: 82866 8699 RR0001
in United States:
Freedom Session USA
3480 Stikes Drive SE.
Lacey, WA 98503 USA
info.US@freedomsession.com
Charity EIN: 83-1809349
Our Statement of Faith:
Is available upon request via email.