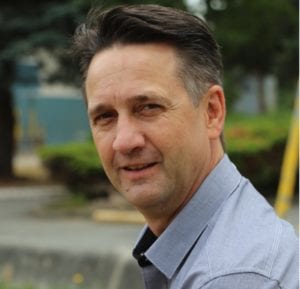 If God has positively impacted your life through Freedom Session Foundations or Authentic Living, please partner with us financially to bring freedom and healing to others.
Freedom Session is one of the most important and most difficult ministries in the church. Our team is committed to train, equip, coach and mentor churches to launch Freedom Session effectively.
Your monthly support or one-time donation will be used one of three ways:
expanding the ministry of Freedom Session into new locations. This will involve travel and training seminars.
coaching pastors and Freedom Session Directors as they launch new Freedom Session ministries and mentoring seasoned leaders through the more difficult challenges.
investing healing-discipleship resources into organizations where funds are limited. We commit to stewarding God's funds so that our partners receive a tangible, spiritual return on their investments.
Someone invested so that your church could offer Freedom Session. Thank you for making it possible for others.
how to give
Most of our support comes from Freedom Session participants who've graduated and see the importance of everyone they know taking Freedom Session Foundations and Authentic Living.
Your one-time generous gift or monthly support can be applied to:
our general ministry account that

covers training seminars, translation projects and expanding our ministry into new locations.
the ministry/travel expenses of a particular Freedom Session staff member
Supporting a Staff member? Please enter "Salary" and their name in the comment box in the form (i.e. "Caroline"). The staff member support option is currently not available in the USA.
Freedom Session International Ministries is a non-profit society and registered Canadian charity: CRA# 82866 8699 RR0001
Freedom Session USA is a non-profit society and registered American charity: EIN# 83-1809349
Donations in Canada via cheque can be made payable Freedom Session International Ministries and mailed to:
Freedom Session International Ministries
#33038, 11198 – 84 Avenue
Delta, BC V4C 8E6
Donations in United States via check can be made payable Freedom Session USA and mailed to:
Freedom Session USA
c/o Chris & Crystal Pettit
3840 Stikes Dr. SE
Lacey, WA USA 98503
All donations in Canada and the USA are income tax-deductible. On-line gifts will receive an immediate email acknowledgment. An official income-tax receipt will be issued annually within 45 days of year end.