ABOUT KEN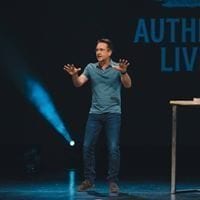 He was a broken young man who had walked away from the church and God. Feeling angry, alone and without purpose, he had turned to work, alcohol, parties and success to fill the void in his heart.
Alone at 2 AM one night in a park, Ken gave his life to Jesus with a two-word prayer: "Take it!" It was the honest and surrendering cry of a lost man, desperate for love, forgiveness and purpose.
The next morning, Ken vividly remembers feeling unconditional love from God and a sense that his life had meaning. These feelings have never left. Shortly thereafter he married Bonnie and they became youth leaders in their local church. Hosting a youth Bible study in their home, they witnessed first-hand how the power of God's Word and authentic love can change people's lives.
A few years later they sold everything and enrolled in Bible college. In 1991, with three children, a student loan and a vision to make an eternal difference, they moved to British Columbia, Canada to begin pastoral ministry.
In 2003, following a season of significant church growth in which people were seeking help to live free of disappointments, unhealthy habits and pain, Ken wrote Freedom Session. When other churches asked to use his materials, Freedom Session was published in 2005 and, in 2009, he and Bonnie founded Freedom Session International Ministries.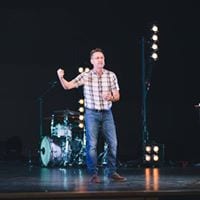 Ken has been a pastor for more than 30 years, most recently as Executive Pastor over Sites and Discipleship at Village Church, one of Canada's largest and fastest growing multi-site churches where Freedom Session is one of five essential ministries offered by every site. In the four years while Ken served at Village Church, they took ~3000 people through Freedom Session and Authentic Living. In January, 2021, Ken returned his full time attention to Freedom Session International.

In Canada and the USA, Freedom Session is used in churches that understand their responsibility to do more than TELL people they are free but rather SHOW HOW to live in the freedom and healing Jesus promises.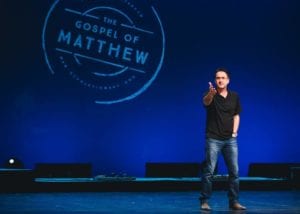 In addition to various Freedom Session events, Pastor Ken Dyck is available to preach in your church or at leadership events and men's retreats.
For years the church has tried discipling people using methods designed for relationally healthy people. However, many who are drawn to the church today, or those who have attended for years, are dealing with significant pain and unhealthy ways of coping.

In North America, one of the greatest needs people have is for emotional healing. God has used Freedom Session to set thousands of people free from past pain and mistakes, giving them the strength and the tools to embrace life with meaning.

Book Ken
If you want Pastor Ken to visit your ministry, please fill in the speaking request form below. Ken may be able to accept one or two more engagements for 2023 (depending on location) and is now accepting speaking engagements for 2024.

Please ensure you fill in ALL required fields* before hitting "SUBMIT" or we will not receive your request. After hitting "SUBMIT" please scroll down to bottom of page to ensure there are no error messages.

Suggested Honorarium Schedule:
Sunday morning church services:
$400 for one service; $600 for two services
$150 for each additional service on the same day
One day seminars: $1000 – $2000
Two day seminars/retreats: $2500 – $4000
Travel and accommodation (where necessary) are the responsibility of the host ministry. Ken and Bonnie typically travel together.
If the above suggested honorarium schedule does not work with your budget, tell us what does and we will prayerfully consider your request.