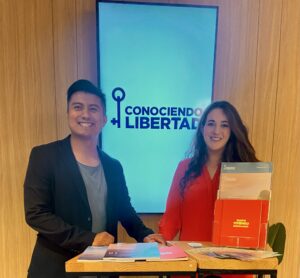 Thank you for visiting our Spanish Page.
To order workbooks for Conociendo Libertad if living in Canada / USA, visit the store menu to the left of this menu.
To visit our Spanish website and/or order materials from Mexico or Latin America, please visit CONOCIENDOLIBERTAD.COM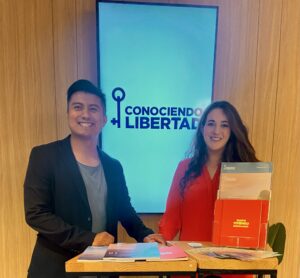 Gracias por visitar nuestra página de español.
Para pedir los cuadernos Conociendo Libertad desde Canadá / EE.UU., visita el menú de la tienda a la izquierda de este menú.
Para visitar nuestra página en el idioma español y pedir materiales desde México o Latinoamérica, visita: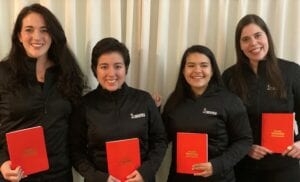 In early 2019, a committed group of Spanish speaking women from Coastal Church (Vancouver Canada) approached us, asking if they could work with us to translate Freedom Session into their mother tongue. A discussion began. A vision was birthed and as of March 31, 2021, we are about 75% there.
In September 2021, we anticipate Conociendo Libertad (Sessions 1 – 20) will be released. (Watch our FS NEWS for further updates)
We KNOW Freedom Session is effective with our Spanish speaking brothers and sisters – we've heard their stories (they are pretty much like the rest of us). We understand the hurt, scars, brokenness and bondage. Now we can effectively reach out to them in the US, Canada and Latin America.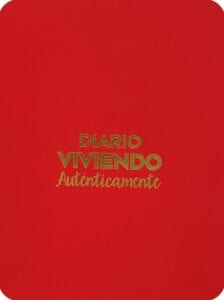 The release of Conociendo Libertad will be another milestone for Freedom Session International. We are optimistic. We are working hard to make it happen. We are excited.
In the meantime, we have translated and pre-released DIARIO VIVIENDO AUTÉNTICAMENTE (Spanish Authentic Life Journals) in hopes of raising awareness and raising funds to complete the Spanish Translation.
Diario Viviendo Auténticamente is a 90-day devotional journal to help you hear God's voice and interact with the Holy Spirit in a meaningful and personal way. These are available for single purchase or gift packs of 3, 10 or 25.
If you speak Spanish and/or have Spanish speaking loved ones, please partner with us by purchasing a bundle of journals and distributing them among your friends/relatives. Visit our STORE for pricing and details.
Or Donate to the completion of Conociendo Libertad and partner with us!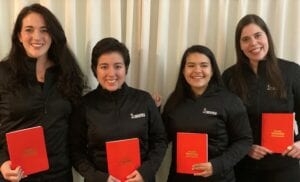 A principios de 2019, un grupo de mujeres dedicadas de habla hispana de la Iglesia Coastal Church (Vancouver, Canadá) se pusieron en contacto con nosotros para preguntar si podían colaborar en la traducción de Conociendo Libertad a su lengua materna. Se inició una discusión. Nació una visión y al 31 de marzo de 2021 el proyecto está al 75%.
En septiembre de 2021, anticipamos que se lanzará Conociendo Libertad (Sesiones 1-20). (Estén atentos a nuestras "FS NEWS" para más novedades).
SABEMOS que Conociendo Libertad tiene un impacto en los hermanos y hermanas de habla hispana – hemos escuchado sus historias (y son más o menos como el resto de las nuestras). Entendemos el dolor, las cicatrices, la ruptura y la esclavitud. Ahora podemos llegar a ellos de una manera más efectiva en los Estados Unidos, Canadá y Latinoamérica.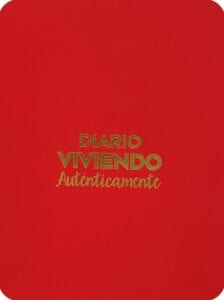 La publicación de Conociendo Libertad será otro gran logro para Freedom Session International. Somos optimistas. Estamos trabajando duro para conseguirlo. Estamos entusiasmados.
Mientras tanto, hemos traducido y lanzado el DIARIO VIVIENDO AUTÉNTICAMENTE (La versión en español de "Authentic Life Journal") con la esperanza de difundir y recaudar fondos para completar la traducción al español.
Diaro Viviendo Auténticamente es un diario devocional de 90 días para ayudarte a escuchar la voz de Dios y a interactuar con el Espíritu Santo de una manera significativa y personal. Están disponibles para la compra individual, o en paquetes de 3, 10 o 25.
Si hablas español y/o tienes seres queridos de habla hispana, colabora con nosotros comprando un paquete de diarios y compártelos con tus amigos/familiares. Visita nuestra TIENDA (STORE) para ver los precios y detalles.
O haz una donación para completar Conociendo Libertad y únete a nosotros.