Freedom Session Summer School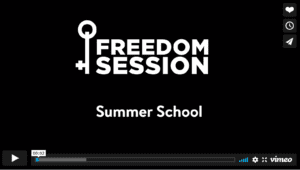 Start in May, be done by September. 50% discount code to get you started. Find three friends and rewrite your summer with a God-inspired ending.
Initially designed for students, our summer school strategy will work for ANYONE with a little extra time over the next few months.
FS Grads regularly tell us they wish they'd taken Freedom Session when they were younger. Students tell us they want to take Freedom Session but don't have time. Freedom Session SUMMER SCHOOL resolves both.
Find three friends to take the journey with you. (You will meet as a group of four men or four women.)
Decide whether to meet in person or online. Either works.
Use the SUMMERSCHOOL discount code to save money.
Follow our simple four-point GETTING STARTED PLAN.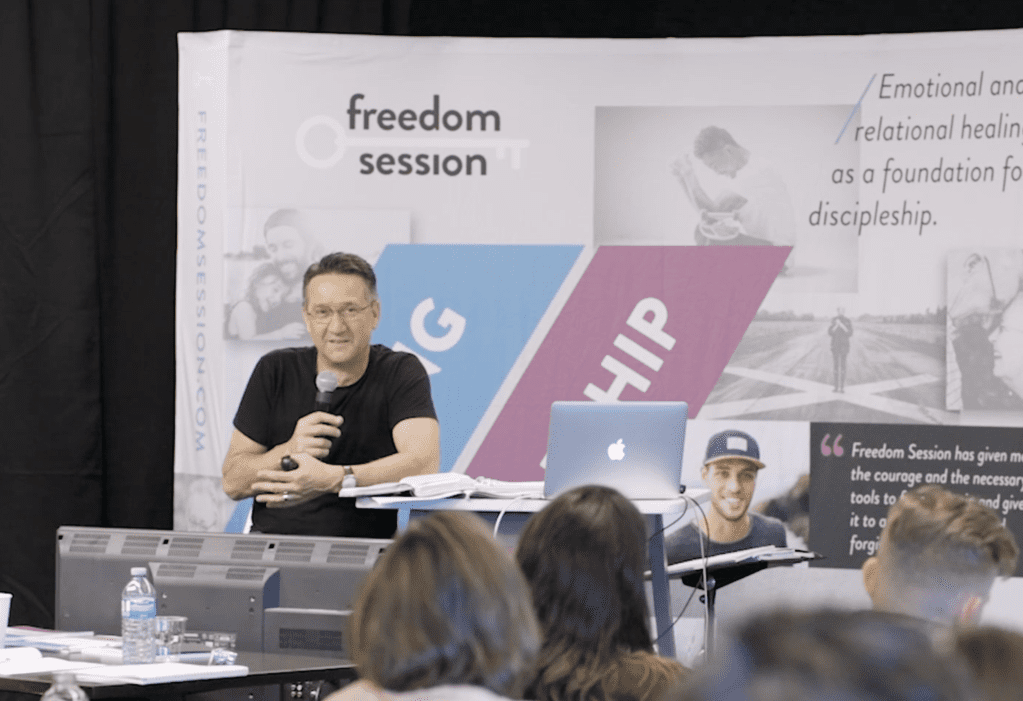 PURCHASE
One of you needs to Purchase the FS Small Group Ministry Kit – everything you need.
Using the "SUMMERSCHOOL" Discount Code during check out, purchase an additional 3x Personal Workbook Sets (FOUNDATIONS I & II + Authentic Living) at 50% OFF.

We'll throw in an additional 3x Authentic Life Journals…another $50 savings.
PLAN
Register for our Live Summer School Zoom Training webinar (May 3 or May 8) with one of our National Directors. The training is INCLUDED with your purchase and is our way of providing the support you will need for a meaningful small group experience.
PREPARE
Follow the SIMPLE Small Group strategy you learned at the FREE training webinar. This will equip you for the summer ministry and beyond.
Read over the weekly briefings for each session, coaching you through each small group discussion. Benefit from all we've learned through success and mistake.
PLAY
Get started! Enjoy the journey and experience the abundant life Jesus offers. Summer is short. Life is short – let's make the best of it!
Freedom Session is one of the deepest and most meaningful healing-discipleship experiences available. It is great pre-marital preparation and relational training.
Make this summer your best summer.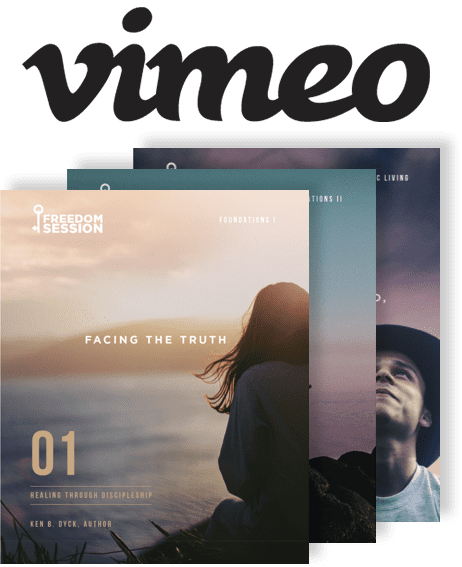 The Resources and Discount Code
1x Freedom Session Small Group Ministry Kit.
3x Personal Workbook Sets (@ 50% off plus we'll throw in three extra journals)
The Training we provide in the Summer School Training webinar.
How to order and Receive the Discount:
Click on the purchase button.
After adding the Small Group Ministry Kit to your cart, add 3x Personal Workbook sets to your cart and check out.
During the check out process, use the discount code "SUMMERSCHOOL" (one word).
Please share this page with as many of your friends as possible.
And as you experience Freedom Session first hand and the healing God brings about in your life, share your journey with others and encourage them to consider Freedom Session.