Ministry Kits to equip your team
Our Freedom Session COMPLETE (Macro) Ministry Kit provides you with everything you need to launch an effective healing-discipleship ministry in your local church, including seven leadership training videos filmed live with the author.
This is our best offer and the digital files are available USB or via Digital download. Workbook samples are included and will be shipped.
"A Taste of Freedom Session" -sampler package.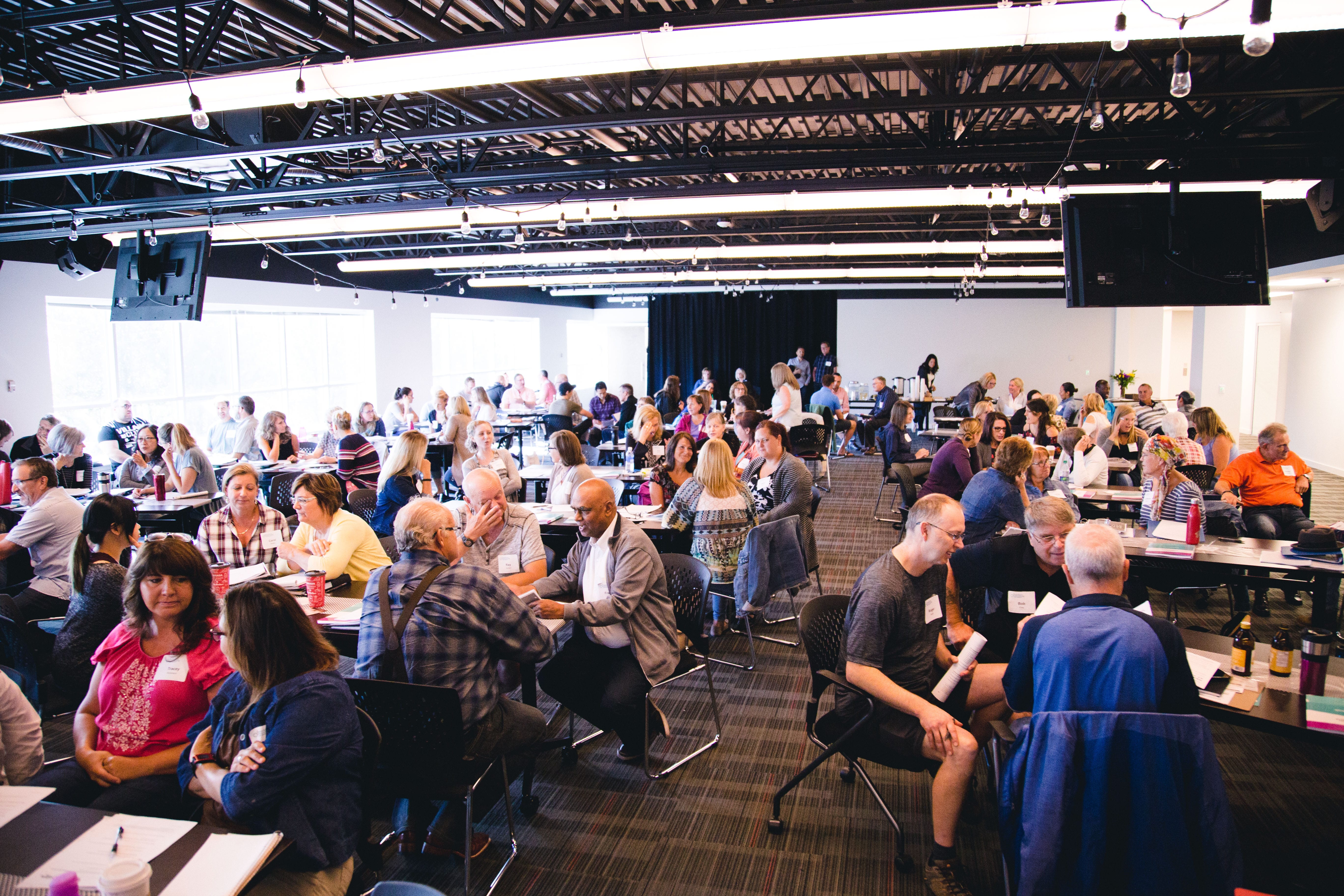 Freedom Session Complete
This is our very best and most complete ministry resource that includes:
Twenty (20) weeks of quality Freedom Session Foundations I & II teaching videos with corporate viewing license.
Eight (8) weeks of quality Authentic Living teaching videos with corporate viewing license.
7x Facilitator Training videos & training manual (not included in the Essentials Kit)
Three-volume set of Foundations I & II and Authentic Living workbooks
Three Authentic Life Journals (Blue, Black & Ivory)
Weekly, step-by-step Leadership coaching

Director Briefings (160 pages)

Facilitator Briefings (100 pages)

Planning Tools (planning calendars, registration, graduation, etc.)
Sponsor and promotional video files
FS COMPLETE is available in two digital formats: USB or online DOWNLOAD.
note

: anyone ordering a Freedom Session COMPLETE Ministry Kit qualifies for the FREE one hour Planning Consultation.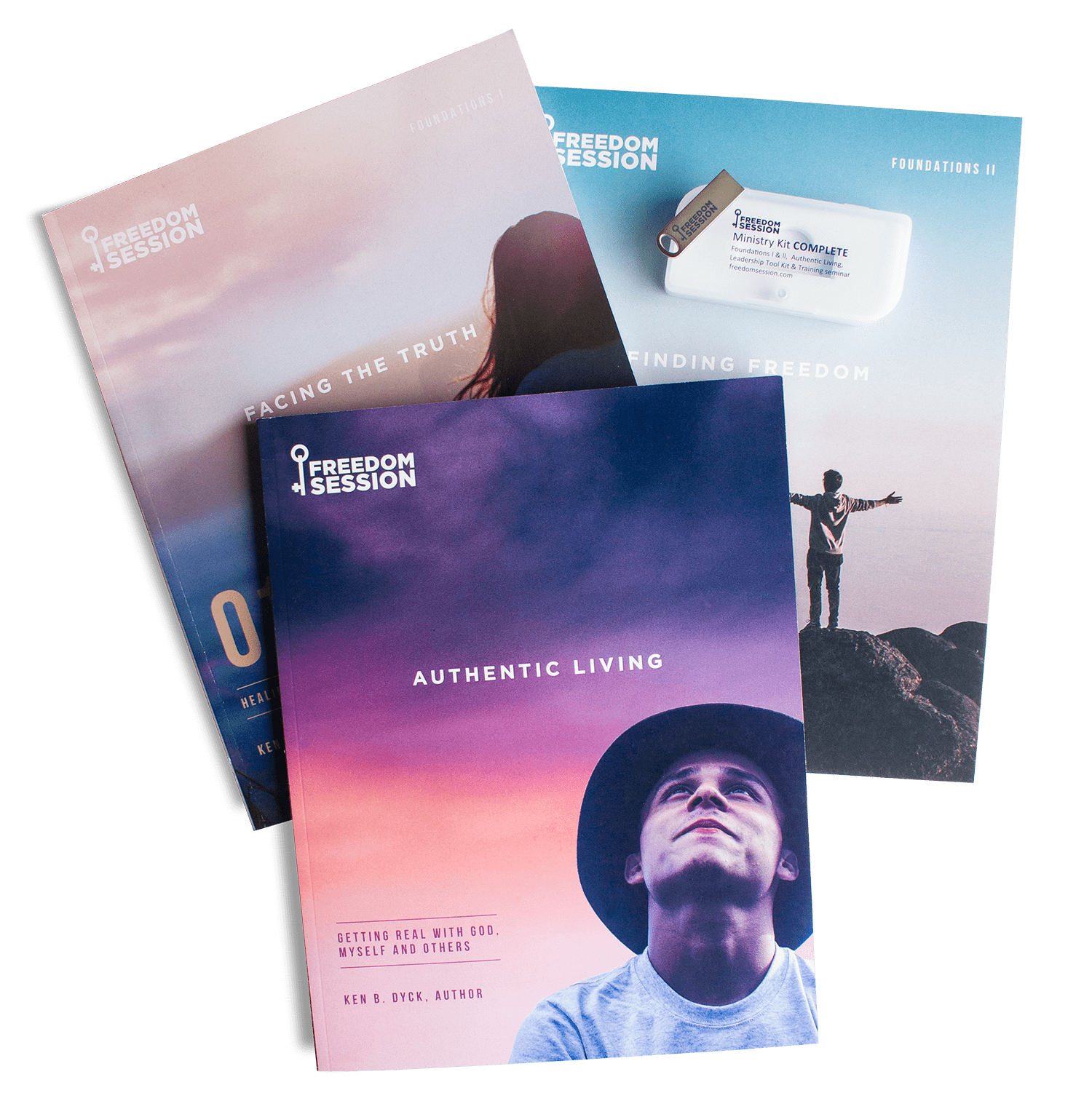 Freedom Session Essentials
Freedom Session ESSENTIALS is similar to the COMPLETE Kit without the Facilitator Training seminar.
If desired, the Facilitator Training seminar can be purchased separately.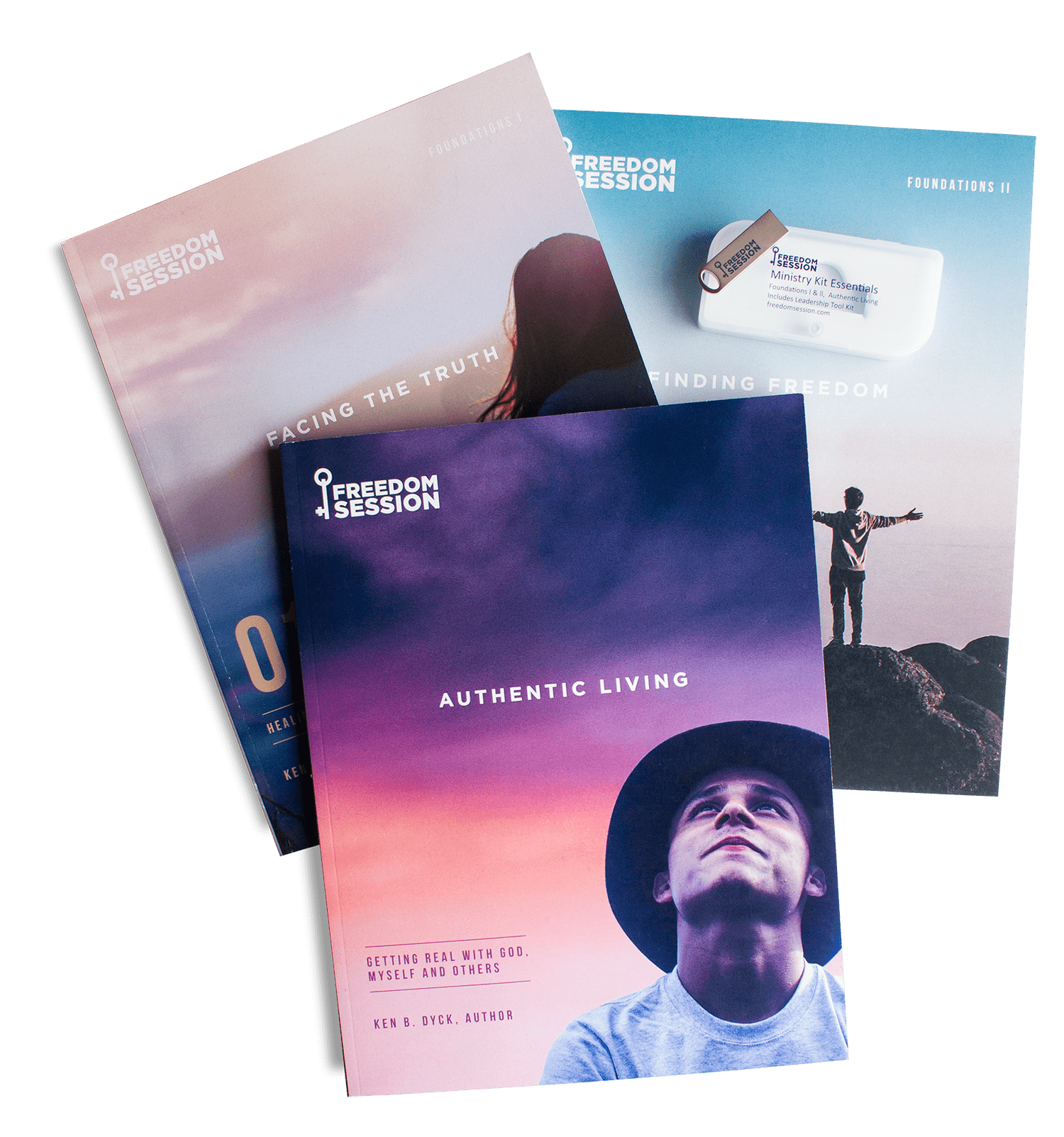 Workbooks
Once you are ready to launch, you will need to purchase as many workbooks as you anticipate participants. For churches, there are two options:
Order FOUNDATIONS I & II workbooks up front and sell both to the participants on Session 01. This maximizes those who complete both workbooks. Most of the healing happens in FOUNDATIONS II.
Order only enough FOUNDATIONS I workbooks to launch and sell to participants on Session 01. We suggest you order 15-20% more than you anticipate starting out. Order FOUNDATIONS II workbooks when participants arrive at Session 08.
In either option, you can order Authentic Living when participants are nearing completion of FOUNDATIONS. Please allow a minimum of one week shipping and handling.
Technical Requirements
All large group teaching sessions are optimized for large-screen projection and are available on HQ ProRes video MP4.
To run Freedom Session you'll need:
A video projector or smart TV
Large screen or display
Good quality audio
Test your system with the Freedom Session resources before your program launches to ensure compatibility.
Missed a Session?
Purchase subscriptions to view missed sessions or the entire Freedom Session and Authentic Living teaching series.