plan a ministry consultation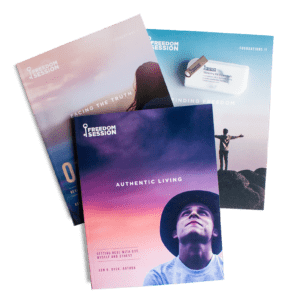 After you purchase your ministry kit, schedule a one-hour, complimentary planning consultation (via phone) with one of our national directors. Let us answer your questions and help you craft a Freedom Session ministry plan that addresses the unique ministry needs of your church. To make the most of your consultation, read over "A Typical Session." Then, familiarize yourself with your Freedom Session Ministry Kit, especially the Leadership Briefings, Training files (and Tool Kit if received). Write down your questions.
In larger ministry settings, you may wish to schedule a video conference call (i.e. ZOOM) with a few of your leadership team. Even if your ministry launch is smaller (10-20 participants), the consultation is still helpful.
During the consultation, an experienced team member will walk you through each of the next phases of a centralized and/or small group Freedom Session ministry.
Best practices for launching a centralized Freedom Session ministry (i.e. in your church).
select the right Freedom Session Director
recruit and equip the right Facilitators with the best training options.
create an effective promotional strategy that normalizes and emphasizes the importance of healing-discipleship journey for people from all walks of life and spiritual maturity.
understand how to use the Leadership Tool Kit and support resources.
avoid ministry and leadership pitfalls. Life is too short to learn everything by experience.
order the appropriate number of workbooks.
adequately prepare for your launch night.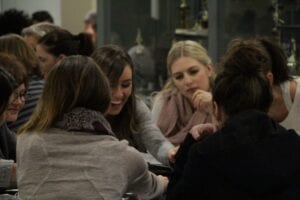 Best Practices for hosting Freedom Session as a small group. The consultation will be appropriately tailored and include:
in-person or online group implications
optimum group size, how to invite and securing adequate workbooks
which leadership training videos are necessary to watch and in which order
how to effectively use the briefings
importance of hospitality…and more.
Consultation Request
Experience Freedom Session in three unique settings:
In your church – Centralized large group teaching with small group breakouts. This format provides a strong sense of community, excellent pastoral oversight opportunity, group momentum and creates a lot of positive energy in the church.

In home or private setting small groups. This format provides intimacy, flexibility and generally requires less pastoral/leadership oversight. Find a few friends and go deep. Some larger "cell" model churches use this model and run up to 40 small groups at a time.

Online over various online group meeting platforms. The Covid-19 pandemic forced almost all Freedom Session groups to move to online platforms. Ironically, more Freedom Session groups began during the pandemic than ever before. Online groups have no boundaries and can have participants in multiple provinces, states and even countries.

Purchase your Ministry Kit NOW!
Compare and choose from our Freedom Session COMPLETE or Freedom Session Small Group ministry kits.
Each kit will provide you with the ministry tools you need to offer a quality Freedom Session experience for all.