Pastor to Pastor

I've been in pastoral ministry for thirty years and I know first hand the challenges you face. Freedom Session did not begin because we thought the church needed another program. Freedom Session was birthed out of necessity during a pastoral crisis where good people were responding to practical sermons on Jesus' teaching. Bluntly, they were asking us "HOW" to live the abundant life Jesus promised in John 10.10.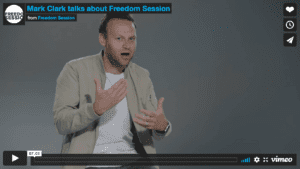 If you're a pastor or church leader, you know that statistics: 1 in 4 marriages are failing, pornography enslaves 60+% of our men and 25% of our women and the scars of physicial/sexual abuse have stolen our children's hope and their future. Currently, 1 in 4 women report being sexually abused and 1 in 7 men. Approximately 25 of women live with secret remorse and shame of terminating a pregnancy. Depression is on the rise, food, gaming, internet and other addictions enter our families with relentless stealth. The statistics inside and outside the church are roughly the same.
The question is: which discipleship tracks available in my church address these issues? These are the issues that require our attention before we teach bible memory, spiritual gift assessment and ministry skills. "Emotional health and spiritual maturity are inseparable." (Peter Scazzaro)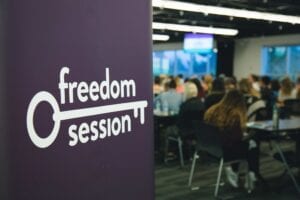 Freedom Session meets this challenge. And we have designed an entire leadership support network to ensure your church has the tools for effectiveness.
Freedom Session has potential to become one of the most important discipleship ministries and strategic leadership "training engines" in your church.
Larger churches often assign a pastoral staff member to Direct Freedom Session. Most Freedom Session ministries are directed by unpaid Christ-followers with leadership gifts and a passion to see others experience freedom and healing.
As a pastor or church leader your role…
is to find a healing-discipleship program you trust, one that protects your staff and volunteers from getting in over their heads.
I understand your concerns from experience. We have worked hard to create a leadership structure of Facilitators whose role is to lead, guide and support participants through the Freedom Session healing process without moving into a counseling role. We have carefully written and filmed quality leadership training videos and I have personally written weekly leadership briefings for every session and every discussion question.
Pastors and leaders from over twenty denominations along with registered Christian counselors / psychologists recommend Freedom Session as a reliable and powerful discipleship resource.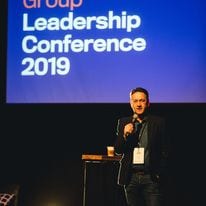 We're confident you will appreciate our respect for your pastoral leadership. And we're confident you will appreciate the results.
– KEN B DYCK
Intrigued but not convinced? Check out our a FREE "Taste of Freedom Session" sampler package.
Taste of Freedom Session – USA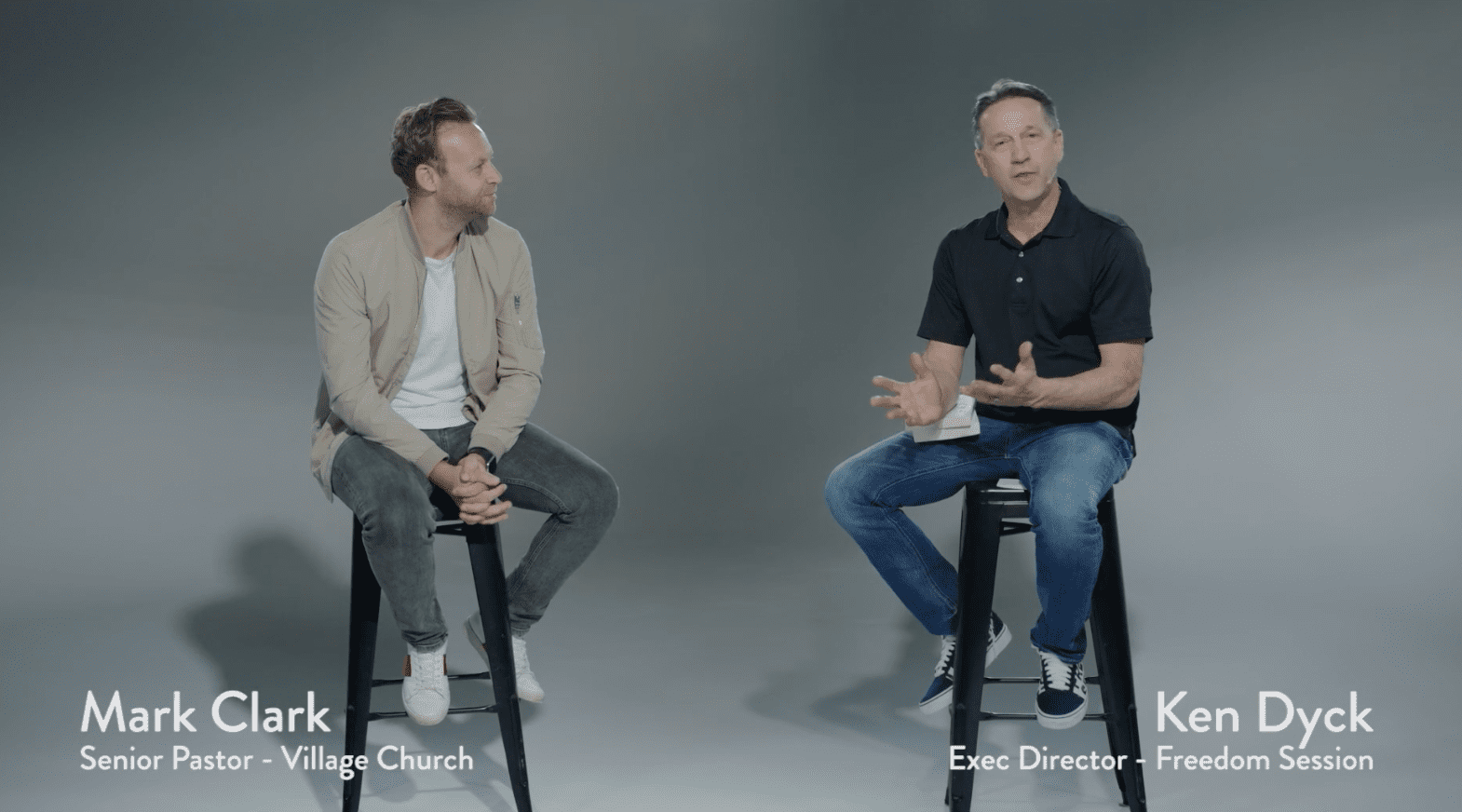 1. PURCHASE
Freedom Session COMPLETE or Small Group Ministry Kits include everything you need to host and implement an effective healing-discipleship ministry in your church, living room or online. Both come with a set of three workbooks. Choose your Ministry Kit now.
Right now, purchasing your Ministry Kit is your first step to become familiar with the materials and prepare for your Planning Consultation.
2. PLAN
A FREE one hour Planning Consultation (via phone/zoom) with an experienced team member is included with each ministry kit and will help you prepare your launch. During the Covid-19 pandemic, we have extended this offer to those who purchase the FS Small Group Ministry Kit.
Let us personally walk you through the Leadership Tools in your ministry kit and the Preparation phase of your launch process.
3. PREPARE
Now it's time to put your plan in motion. This phase lasts between 14 and 90 days, and addresses the following action points:
recruitment: training the right leaders
promotion: inviting the right participants
resources: ordering the right workbooks
4. PLAY
It's time to launch!
The opening Session 01 – Why Am I Here? is specifically designed for those who are already committed to the 20 weeks of FOUNDATIONS and those who are undecided. It's an interactive and fun event.
Subsequent sessions consists of a ~45 minute large group video teaching, one hour (gender specific) small group discussion and a 1.5 hour homework component.
The honesty, transparency, humility, brokenness of the Freedom Session grads is a true picture of the church. I'm convinced the church would be even more authentic and real if everyone were to experience Freedom Session. We've taken our entire staff through it.

I've watched Freedom Session transform hundreds of people's lives with my own eyes making them freer, authentic and leaps and bounds more mature in Jesus. I'll always remember the first time I met someone who had gone through Freedom Session. As she shared her story with me, I walked away and said the way she came out of that is just radically different than others I've seen. This thing is different!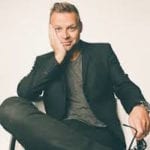 Freedom Session is more than a program. It is designed to facilitate life change in individuals who are searching for a way out of the bondage of sin in many areas. I have spent time with Ken and found his passion in this area to be unequaled. I so appreciate his personal commitment to make this work in the life of the local church. Freedom Session has impacted our entire church and community greatly.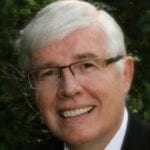 WHAT'S INCLUDED?
The Freedom Session Complete Ministry Kit includes everything you'll need to run Freedom Session in your church. In addition to the group teaching videos and workbook set, the comprehensive Leadership Tool Kit offers session-by-session coaching for Freedom Session leaders.
The Freedom Session Complete ministry kit includes:
28 teaching videos
3-volume set of Foundations and Authentic Living workbooks
Leadership Tool Kit
Director briefings
Small Group facilitator briefings
Sponsor and promo video files
Leadership resources