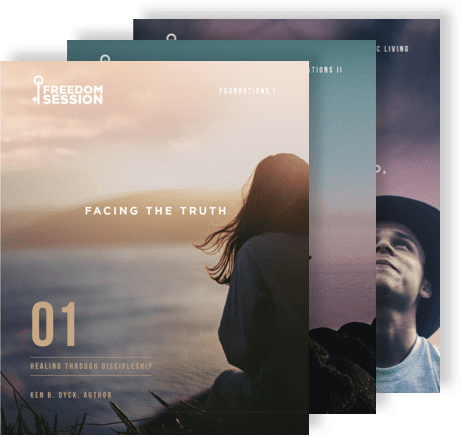 My Personal Freedom Session
If none of the other options work for you, you can still experience the healing and freedom Jesus offers.
In "My Personal Freedom Session," you receive the Foundations and Authentic Living workbooks plus a one year subscription to the teaching videos. Watch/listen to the teaching and complete the weekly homework assignments.
Even with this option, we strongly encourage you to find at least one other friend to take the course with you and discuss the small group questions. Just order an additional workbook set.
As you experience Freedom Session first hand and the healing God brings about in your life, God may use you to launch a Freedom Session ministry in your home or local church so that others can benefit. We've seen this happen countless times. And we're here to help.